---
Floor Remodeling
Tile

Stone

Granite

Carpet

Hardwood

Laminate floor
---
Interior Paint
We remove all electrical outlet covers and tape all non-painted surfaces

We then clean, scrape, and re-plaster all damaged surfaces including window trim, doors and molding(we never just apply paint).

This process doesn't increase your cost but it gives an incredibly smooth, professional surface.

We apply up to 2 quotes of prime.

We apply up to 4 quotes (minimum of 2 quotes) of paint depending on your selected paint color to all your walls and ceiling

We then paint all your trim, molding, walls and windows.
---
Bathroom Remodeling
Total new design

Remove old bathroom

Add new plumbing as needed

Add electrical as needed

Re-frame bathroom

Add fixtures: New shower, bathtub, sink, vanity, toilet

Add new surfaces: insulation, blue board (bathroom sheetrock), tile, ceiling, floor

Paint surfaces as needed
    
---
New Window/Door Installation
Bay Windows

Exterior doors

New interior doors

French glass doors

Deck doors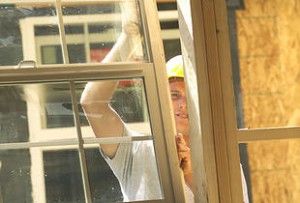 ---
Custom Closet/Bookcase/Library/Wine cellar Installation
We design your new space

Prep the area

Add lighting as needed

Install custom made cabinets